High-level Dinner Dialogue at United Nations COP24 in Katowice, Poland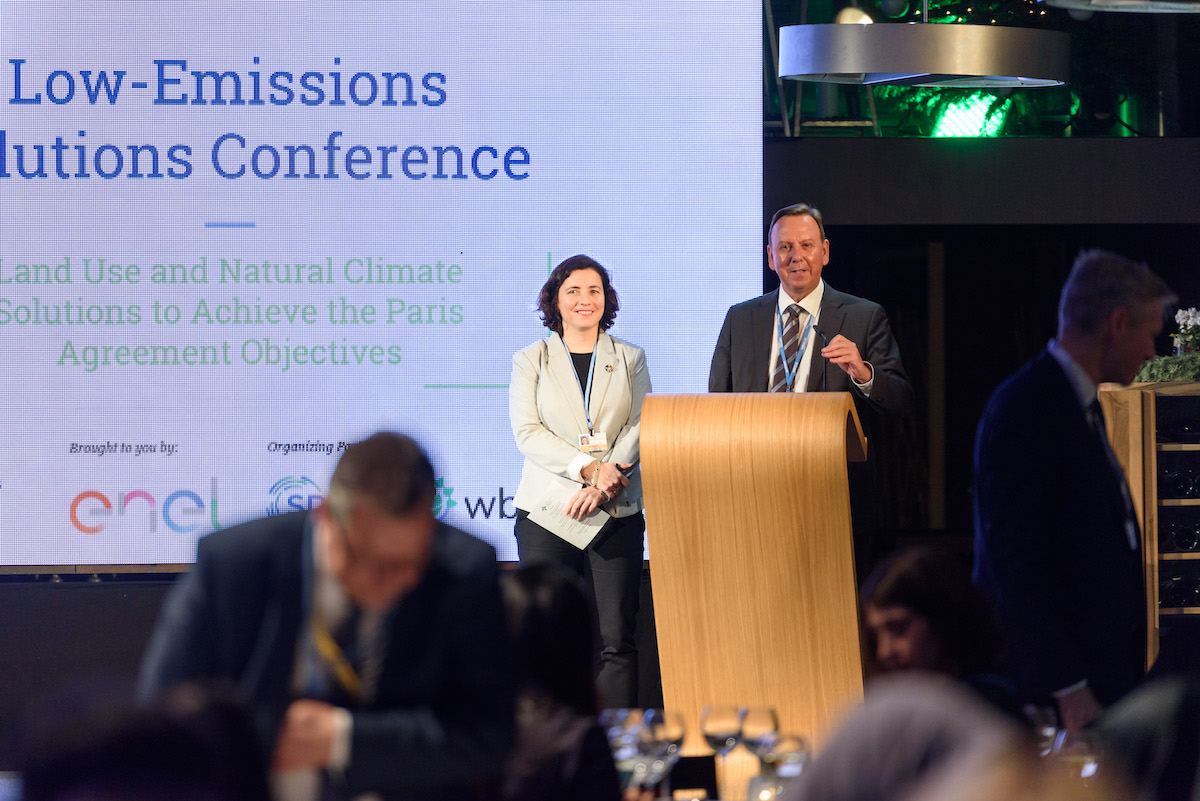 The LESC dinner convened to facilitate open dialogue between business, government and academia on the role of land-use and natural climate solutions as an essential component of climate action. The event also focused on the land-energy nexus and its role in the transition to a low-carbon future. In his remarks, Gino van Begin, Secretary-General, ICLEI, emphasized the importance of this dinner in bringing together businesses, civil society, cities and research institutions, saying it sends an important signal to negotiators at COP 24 that these sectors can cooperate in developing climate solutions. He noted LESC's relationship with the Marrakech Partnership for Global Climate Action and previous gatherings at the 2017 New York Climate Week and COP 23. He closed by challenging attendees to collectively find solutions that can help us raise our ambition and achieve the 1.5˚C temperature target.
Maria Mendiluce, WBCSD, noted that from the outside, it always appears as though negotiations are progressing slowly. She stressed the importance of engaging with the public on the importance of addressing climate change, adding that businesses, cities and researchers are well placed for this due to established relationships with customers and citizens. Mendiluce also said that this dinner is specifically focused on natural climate solutions, which can affordably provide over 30% of the climate solution.
Rasmus Valanko, WBCSD, Elena Crete, SDSN, and Yunus Arikan, ICLEI, co-moderated a dialogue on "Key Pathways to 1.5°C: The Role of the Land Sector in Ambitious Climate Action."