Academia, Cities, and the Private Sector Gather to Discuss "Systems Transformations for a 1.5 Degree World" alongside Global Climate Summit COP25"
SDSN would like to thank Caren Camiscia, Agustina Calcagno, Caitlin Boucher, and Mario Parra for their roles of rapporteurs during the 1.5 day event.
On 9-10 December, 2019 in Madrid, Spain alongside the UNFCCC COP25, the Low-Emissions Solutions Conference (LESC) entitled "Systems Transformations for a 1.5 Degree World" was held in partnership with the World Business Council for Sustainable Development (WBCSD), ICLEI, and the Sustainable Development Solutions Network (SDSN). With a dialogue between business, government, and academia, LESC aims to help UNFCCC negotiators understand how to ramp up ambition on their Nationally Determined Contributions (NDCs) and the technologies available to them to populate their Low Emission Development Strategies (LEDs).
The event wouldn't have been possible without the collaboration and support of the Universidad Politécnica de Madrid (UPM) who are also host to the SDSN Spain Network, REDS (Red Española de Desarrollo Sostenible).
This year's event built off the learning from the SDSN's Roadmap to 2050 A Manual for National to Decarbonize by Mid-Century report published in partnership with Fondazione Eni Enrico Mattei (FEEM). The report was written in consultation with more than 60 engineers to assess and catalog the key technologies currently available to decarbonize our power, transport, industrial and buildings sectors, and to highlight the sector coupling opportunities available with a systems approach.
The event's panels on the first day were focused on the decarbonization of the power, transport, industry, and buildings sectors. Day two centered around the overarching themes of defining metrics and the systems approach. Below is a summary of the discussions and key recommendations for achieving net zero emissions by mid-century.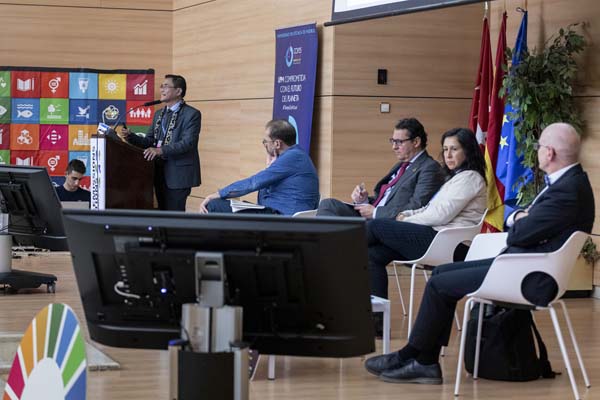 1. Low Carbon Power Generation and Distribution
Manfred Hafner, Coordinator of the Future Energy Research Program for FEEM and moderator of this session emphasized the need to be zero emissions by 2050 through inclusive and holistic approaches to create ownership for all stakeholders and ensure a fair and equitable transition. Speakers from the Spanish City El Prat de Llobregat, Acciona, the City of Rosario, Argentina, and the University of Indonesia elaborated on this concept. Ms. Daniela Mastrangelo, General Director of Innovation and Environmental Quality for the City of Rosario, highlighted the difficulties in taking local actions because energy policies fall under the responsibility of the federal government. Nonetheless, she presented the city's Climate Action Plan which includes 67 projects in mitigation and adaptation such as the promotion of distributed photovoltaic generation in facilities, hydraulic generation pilot tests with ALS University, and an economic fund to assist in the adequacy of housing. Learn more in her presentation linked below. Santiago Gomez Ramos, Energy Management Director for Acciona, presented the private sector perspective, "We have power planning happening in five continents. The focus is on how to adapt and stay closer to the citizens." Professor Jatna Suprinata took a more local look at small rural community electrification projects in Indonesia. Whether your looking at a national, regional, local, or business focused decarbonization strategy one thing is clear, a holistic systems approach is needed to achieve total decarbonization and all stakeholders must be involved.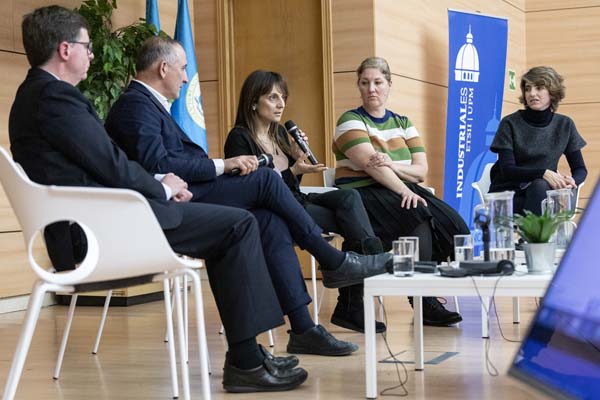 2. Transport and Shipping: Land, Air, Water
This session was moderated by Renato Mazzoncini, Adjunct Professor in the Department of Mechanics at Politecnico di Milano who highlighted that decarbonization of the transportation sector is dependent upon new technologies, specifically around batteries and alternative fuels. Representing the aviation sector was Ms. Teresa Parejo, Sustainability Director for Iberia who presented Iberia's plan: "Fleet renovation, digitalization of on-board paper, and a zero cabin waste plan are some of the actions to incorporate the SDGs into the aviation sector." Anirban Ghosh, CSO of Mahindra discussed the impossible mission: heavy transport. He stressed the importance of local manufacturing for local circularity, completely eliminating the increasing dependency on heavy transport. Phoebe Koundouria, a Professor from Athens University of Economics and Business, represented the shipping sector, "We need commercially viable zero emission vessels to start entering the global feet by 2030." She emphasized transformations needed such as a regulatory framework structure that gives incentives to development and presented the future Global Roundtable for Sustainable Shipping initiative which aims to engage all actors in co-designing solutions for a sustainable industry, which is part of the Getting to Zero Coalition led by the World Economic Forum. Johannah Christensen of the Global Maritime Forum supported the discussion around the shipping sector and Jose Manuel Vassallo of UPM reminded us that while reducing emissions through technology changes is key, we shouldn't forget the behavioral changes needed to reduce mobility across the globe.
3. Hard to Abate Industrial Processes (e.g. steel, cement, and chemicals)
This session focused on three energy intensive industries: cement, steel, and petrochemicals (plastic solvents and industrial chemicals). Marizio Masi, Head of Chemical Engineering Department at Politecnico di Milano was the moderator of this session and presented the first action needed for this industry: displacing fossil fuel-based energy with inputs from low to zero emission electricity. Alberto Abanades of UPM focused on a key technology of the energy transition: direct decarbonization of hydrocarbons which would open up the possibility to drastically reduce CO2 emissions in energy production. Fabio Cirilo of Votorantim Cimentos presented their long-term sustainability agreement for the cement sector where 50% of pollution comes from calcination. Votorantim Cimentos is thinking outside of the box in Brazil with alternative fuels and raw materials such as babassu bagasse, wood chips, rice husks, and açaí pits. Martin Pei of SSAB suggested four enablers to shift industry to net-zero: development of markets for low-carbon products, financial support, access to fossil-free electricity, and build up of critical infrastructure, including for green hydrogen production and storage. Lastly, Julio Friedmann of Columbia University emphasized that heavy industry and the industrial sector are very different with very different problems. For example, heat used for industry emits more than cars and planes combined. Dr. Friedmann concluded that low carbon appears to be the most versatile and cost competitive options for many industry sectors and that special policy options may be needed to decarbonize industrial heat.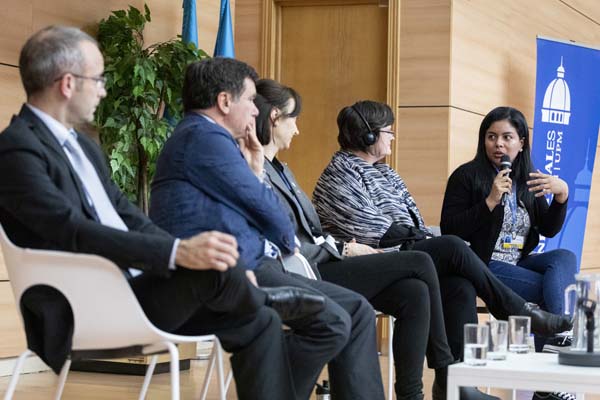 4. Zero-Carbon Cities
This session looked at the decarbonization of buildings, including both embodied and operational emissions. Niccolo' Aste, Full Professor at Politecnico di Milano and moderator of this session discussed the need of sustainability in architecture, "What do the most beautiful buildings have in common? The massive use of steel and glass." Speakers represented LafargeHolcim Espana, the World Green Building Council (WGBC), ICLEI, and the City of Lima, Peru. Cristina Gamboa of the WGBC presented the future of buildings, "By 2030, new buildings, infrastructure and renovations will have at least 40% less embodied carbon, with significant upfront carbon reduction." As of September 2019, at least 77 countries and 100 cities have committed to net zero carbon emissions by 2050. Pamela Bravo Ortiz of the City of Lima discussed how her city is focussing on resiliency. Their climate plans include implementation of bike lanes, pedestrianization, and specialized non-motorized transport program among other initiatives. Isidoro Miranda of LafargeHolcim Espana brought up a valid point in the panel Q&A, "Market standardization is going to bring a big plus to the way we live."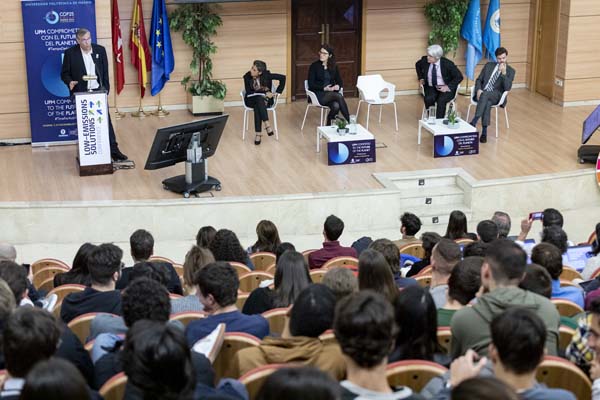 5. Defining Metrics: Ensuring Impact for Sustainable Development
Perrine Toledano, Head of Extractive Industries at the Columbia University Center on Sustainable Investment moderated this session, emphasizing the lack of standardized sustainability metrics and the extent to which this delays progress on the SDGs. Carlos Salle Alonso of Iberdrola presented their plans to arrive at decarbonization, having already begun to replace their oil and coal plants with natural gas and other renewables. He also put pressure on other companies to begin the transition towards decarbonization, "Those companies that set goals for 2050 but not 2030 are indeed practicing greenwashing." Mark Lewis from BNP Paribas Asset Management discussed the encouraging movement among asset owners to decarbonize. A strong key point amongst the panelists was the economic incentive behind renewable and green energies. "Fossil fuels are inflationary, while renewable energy does not involve an upstream," stated Mr. Lewis. Suzanne Greene of MIT presented her research on advancing transparency in mineral supply chains where there is a lack of standardization and a lack of full reporting from companies. Finally, we heard from Matthew Phillips who is the team lead for the UNFCCC Global Climate Action Portal, a tool that informs of the progress made since the Paris Agreement and serves as a space for action from the real world economy to work in collaboration with governments in meeting the goals.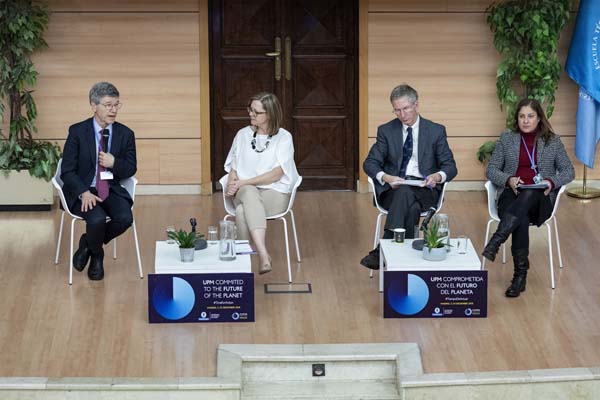 6. Systems Approach and Sector Coupling
A systems approach recognizes that we have multiple instruments that should be combined in order to achieve multiple goals. Further, it allows stakeholders to better understand the spillover impacts of their actions and to more holistically calculate the impact of any one action on society as a whole. Amal-Lee Amin of the Inter-American Development Bank kicked off the panel by presenting key recommendations: strengthen local capacity and develop a community of practice. She made the case that a world with net zero emissions is an economic opportunity, not necessarily a cost: "Quality of life and competitiveness benefits should accompany decarbonization." Megan Argyriou of ClimateWorks Australia presented two case studies where competitiveness and investment opportunities were analyzed in Vietnam, Indonesia, and the Philippines. Her work concludes that Southeast Asia's middle income economics all have clear opportunities for green industrial growth, particularly in energy storage, solar PV, and wind energy. To round out the panel, John Dernbach of the Widener University Commonwealth Law School presented legal and policy tools for a net-zero future, presenting his book, Legal Pathways to Decarbonization in the US. He stressed the importance of structuring these laws and policies carefully, "bringing together a variety of actors from different sectors towards a common goal." Prof. Jeffrey Sachs, Director of SDSN concluded the panel by emphasizing the emergency behind the work we are doing, "countries need a baseline in the next 3-6 months for the acceleration towards net-zero. This is a critical year."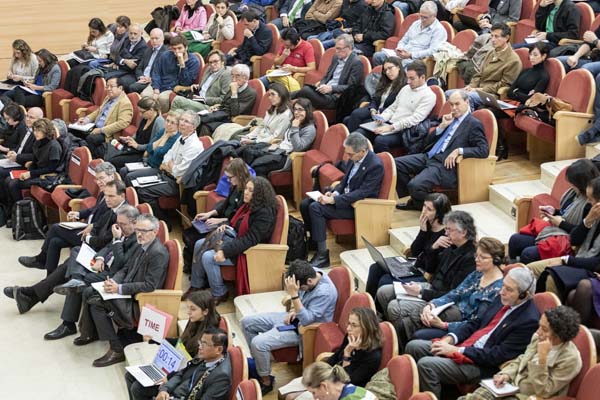 With more than 25 presentations from a variety of stakeholders, this event demonstrated the diversity of perspectives currently undertaking decarbonization efforts and the many challenges still at hand. As countries, cities, and companies commit to a net zero emissions future, public-private partnerships and systems transformations will be needed to facilitate the pace of change needed to meet the Paris Agreement. The SDGs provide a unifying framework from which to begin this transition. In 2019, SDSN released a working paper on the "Six Transformations to achieve the Sustainable Development Goals" which was later published in Nature Sustainability. The Six SDG Transformations align with how governments are organized. With suitable modification for each country's context, governments, businesses, and civil society can use them to organize SDG implementation. The paper also outlines an action agenda for science to provide the knowledge required for designing, implementing, and monitoring the SDG Transformations.